Above it all
A Rooftop Lounge in the heart of Houston's Rice District
Soak up gorgeous sun sets over the city's stunning skyline, enjoy classic & modern cocktails and connect over our small plate menus.
Centrally located on the 9th floor of the Hilton Houston Medical Center our Poolside Lounge and Bar boasts 7 distinct seating areas from laid back fireside seating to tabletops below misting fans all designed to keep the temperature just right.
Bar 9 Rooftop Lounge
Come on up
The city is before you, and the day's business is behind you. It's your time now. Maybe skip the usual, and order up a handcrafted cocktail, grab a small plate or two, and end (or start!) your evening at a whole new level.
Our Menu
Sips & Bites
Inspired cocktails, local craft beers and wine, and shareable tasty bites to inspire chit chat and new adventures. Whatever your taste, we'll create something just for you.
Temporary Hours
Monday – Thurs: Closed
Friday: 4:00 PM
Saturday & Sunday: 1:00 PM
Book An Event
Let's raise the roof
Book your next event with us, and let's get your party started. Perfect for any occasion. Our rooftop is available for intimate events, social gatherings and outdoor meetings.
We welcome you to be our guests. Drop us a line and let us help plan your event.
Event
Always something happening
Join us on July 4 for a special rooftop event
Details coming soon!
OUR SANITATION PROMISE
AT OUR HOTEL, THE HIGHEST PRIORITY REMAINS YOUR SAFETY AND COMFORT,
along with the safety of our associates. While cleanliness and safety have always been at a high standard, we are making our enhanced standards for hygiene, cleaning, and safety even more rigorous.

WE HAVE ENHANCED MEASURES IN PLACE, partnering with industry experts, such asEcolab®, to help ensure we have training on hygiene and infection prevention expertise, with protocols rooted in the CDC guidelines. Ecolab, a global leader in hygiene and chemical products, is a trusted industry partner.

TO ENSURE YOUR COMFORT, our staff has also been trained on property cleaning
and sanitizing procedures through our proprietary AimClean program, and by other
industry-leading cleaning experts, including from Ecolab.

NOW MORE THAN EVER, we are ready to take care of you.
With our warmest wishes,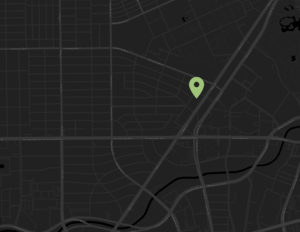 Hours & Contact Info
Get In Touch
Tuesday – Friday: 4:00 pm – 10:00 pm
Saturday: 11:00 am – 10:00 pm
6633 Travis Street, Houston, Texas, 77030-1308

Phone: 713.313.4000